✕
Enter your details below to get a callback from one of our expert members of staff. We'll answer any questions you may have.
* Please note: all fields are required.
Give customers more buying power
Pay in 3 is one of PayPal's Pay Later offers included in PayPal Checkout. By offering Pay in 3, you're empowering your customers with more flexibility to make purchases. They can pay over time interest free1 while you can see higher sales and more repeat business.
A win for your customers

Payment flexibility
You get paid upfront, while your customers pay later.

Interest-free choice
With Pay in 3, your customers can spread the cost of purchases over three payments with no interest or set up fees.1

Trust and security
Consumers access financing options through PayPal, a brand they know and trust.

Purchasing power
With the ability to spread payments, purchases become more afordable.
A win for your business

Increased sales
Giving shoppers more spending power could help boost your average order values.

No additional costs
Pay in 3 is included in your existing PayPal rate at no extra cost.

Easy promotion
Add Pay in 3 messaging to your site so your customers know they can buy now and pay later.

Business Insights
Get reporting on purchases made with Pay Later.2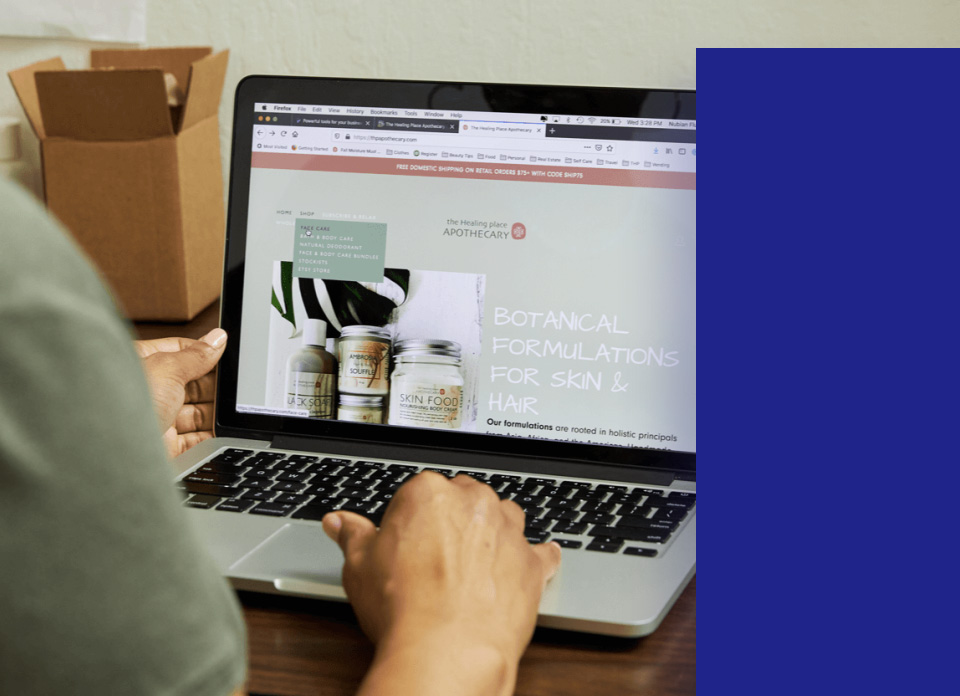 The numbers you need to know
£0
additional costs
Pay in 3 is included in PayPal Checkout at no additional cost to you.
57%
more customer engagament
57% of consumers are more likely to make a purchase at a retailer offering interest-free payment options.3
32.5M
active accounts
PayPal connects you with 32.5M active consumer and merchant accounts in the UK.
See Pay in 3 in action
1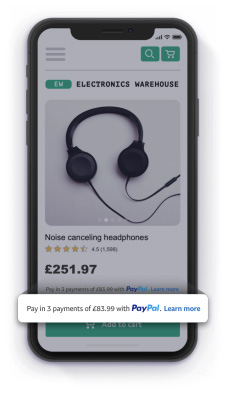 Promote Pay in 3 on your site
Let customers know they have the flexibility to buy now and pay later by adding Pay in 3 promotional messaging to your site.
2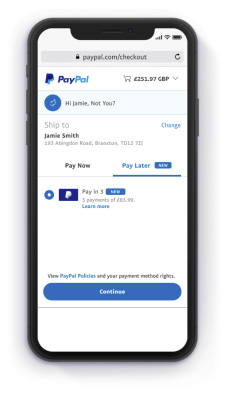 Your customers choose Pay in 3
Pay Later option empowers your customers with more flexibility to buy what they need.
3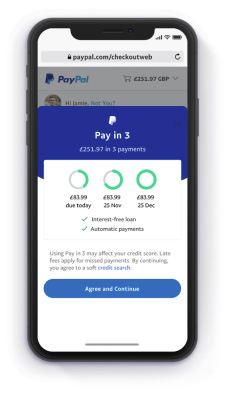 Customer gets clear payment information
Your customer sees their payment schedule. And there are no sign-up fees for customers or additional costs for your business.1
4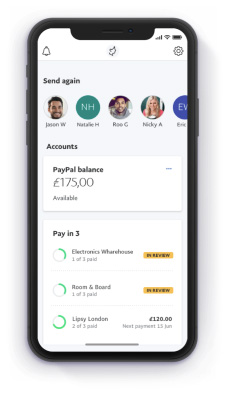 We do the rest
Once the order is processed, you get paid. Then we take care of collecting the payments from your customers.1
Easy set-up
Already have a Sellr account?
Whether you built your own website or work with a commerce platform or developer, we've got the right integration for you.
Ready to set up a Sellr store?
Sign up for a PayPal Business account, set up PayPal Checkout to start accepting and promoting Pay in 3.
The content of this page is provided for informational purposes only. You should always obtain independent business, tax, financial, and legal advice before making any business decision.

1 Pay in 3 eligibility is subject to status and approval. UK residents only. Pay in 3 is a form of credit, may not be suitable for everyone and use may afect your credit score. Late fees apply for missed payments. See product terms for more details.
2 Available only to businesses with Pay Later messaging on their website.
3 Source: An online study commissioned by PayPal and conducted by RFI Consulting in November & December 2020, involving 2,000 UK consumers

integrates with